Save the Forest!
Technology and Computer Science is everywhere in the world around us. And it's helping to solve some of the toughest problems we're facing in the world.
For this year's Hour of Code™, let's look at how computers and technology can help combat forest fires.
Code a game with Microsoft MakeCode Arcade that recreates the conditions for a forest fire, and then code your fire-fighting airtanker plane to spray water and put out the flames!
Join the Game Jam!
After the Hour of Code™ activity, use the skills you gained to modify your existing game or create something new to submit to this year's game jam. MakeCode is proud to announce that we are partnering with the US State Department to bring you the first Global MakeCode Arcade Game Jam!
Learn More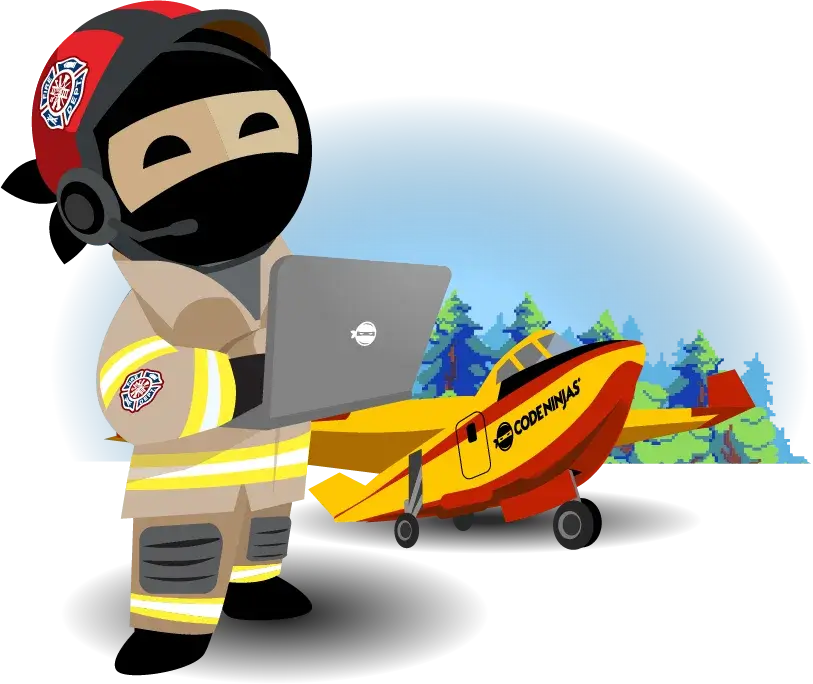 Code Ninjas
Code Ninjas is collaborating with Microsoft MakeCode to bring opportunities to anyone who wants to get involved during CSEd Week. Code Ninjas will be opening their doors to the public as they host Hour of Code and Game Jam sessions at no-cost. No coding experience needed.
Visit codeninjas.com/CSEdWeek to find a location near you.
Learn More
Go beyond Hour of Code™!
Can't get enough? Explore the activities below for more MakeCode fun!
Follow us on Social Media
Share your fire-fighting game with us on social media. Tag us in your creations using @msmakecode or the hashtag #makecode. And don't forget to follow us to find out about the newest MakeCode Arcade updates, games, and competitions!