Assemble
It's time to put it all together…
Joystick
Insert a zip tie at each corner of the joystick and use another zip tie inside the box to secure the joystick base.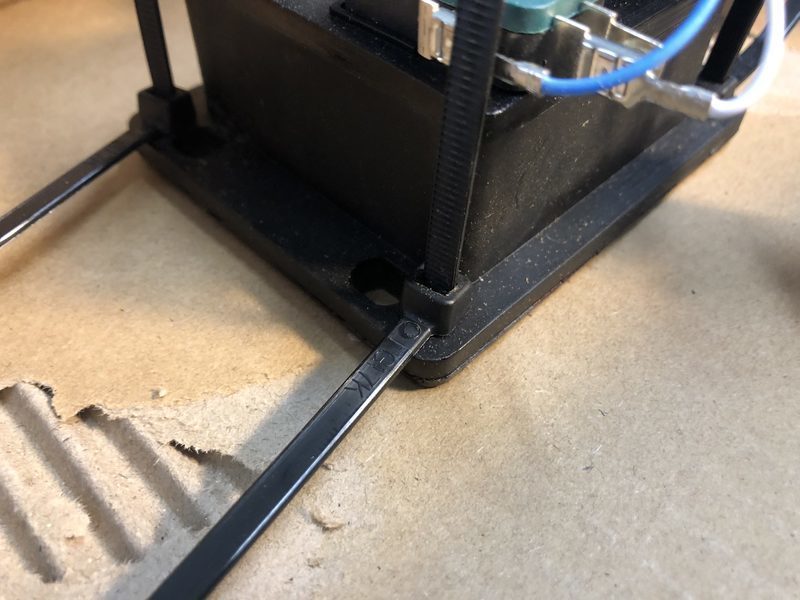 Buttons
Insert all the buttons and secure the plastic rings.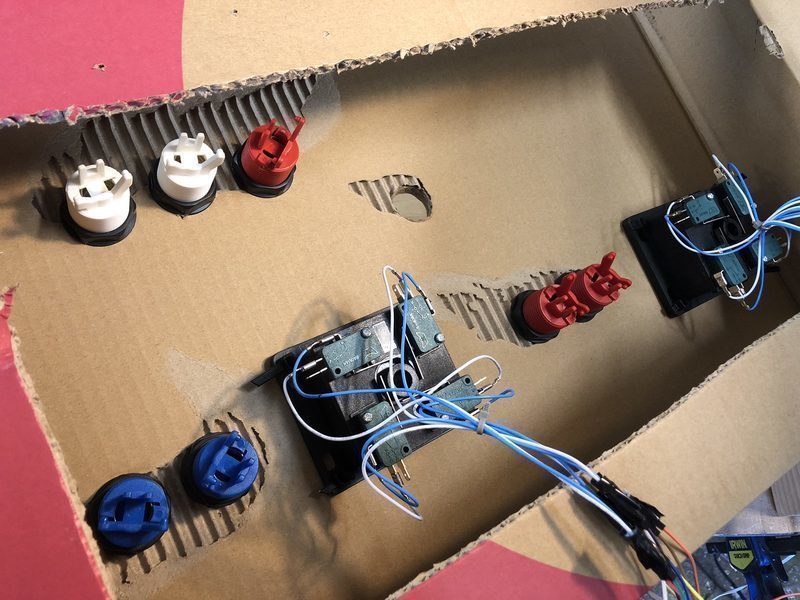 Attach all the button bases to the plastic buttons.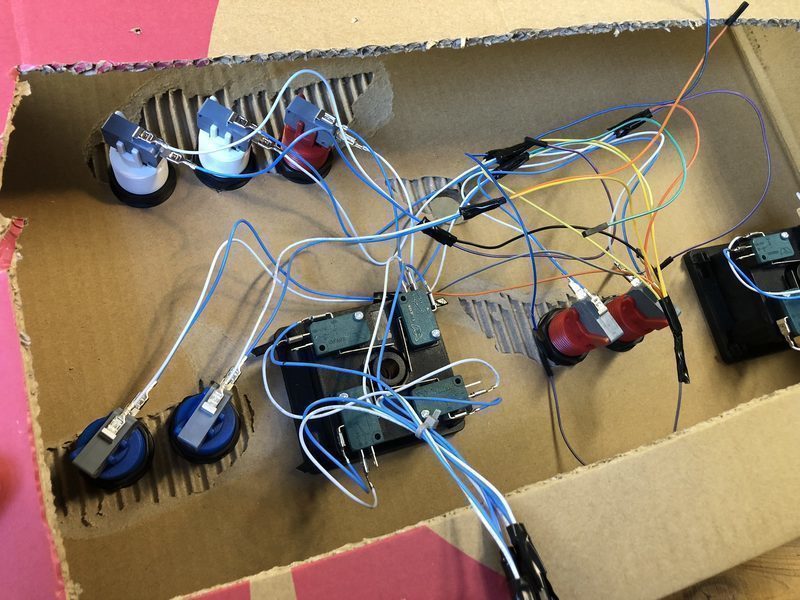 Raspberry Pi
If needed, solder the headers on the Raspberry Pi Zero.
Attach the USB power cable, regular USB cable, and HDMI cable to screen.
Use small nails, sewing thread, or even hot glue to secure the Pi on the cardboard.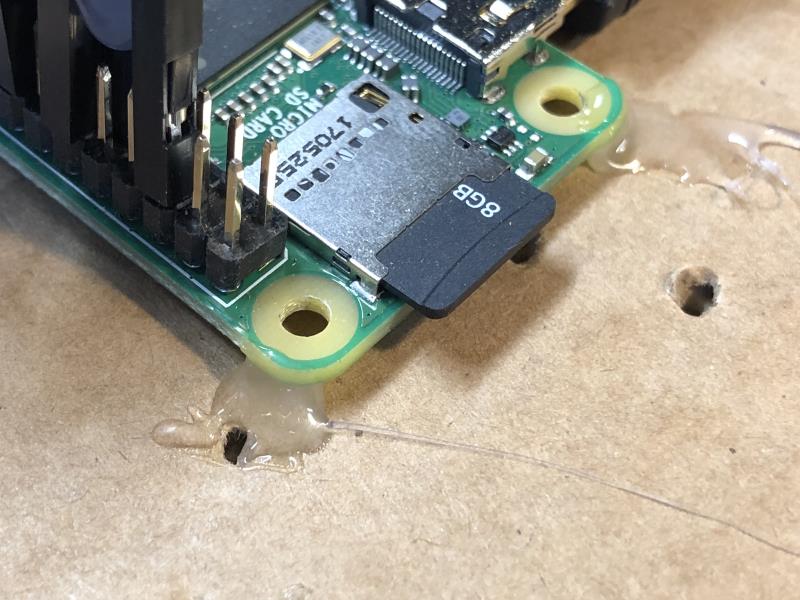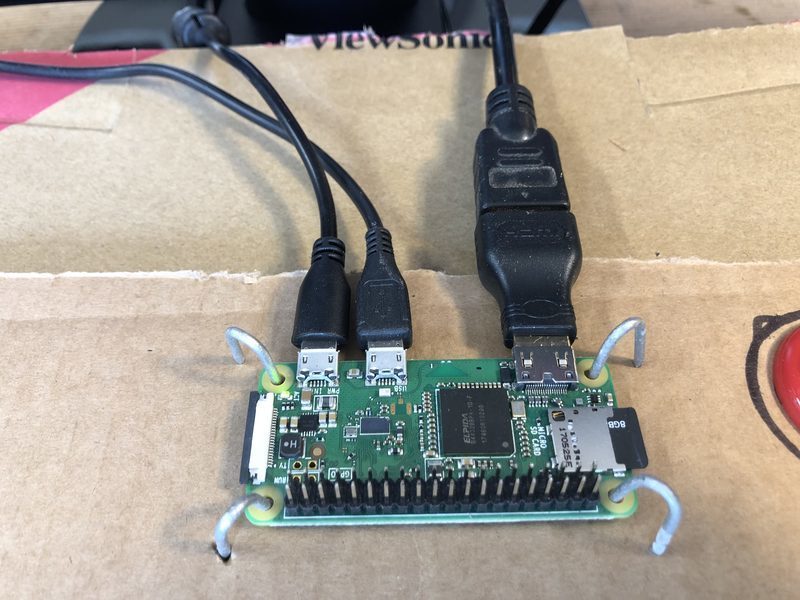 Install the connectors onto the header pins as shown in this picture.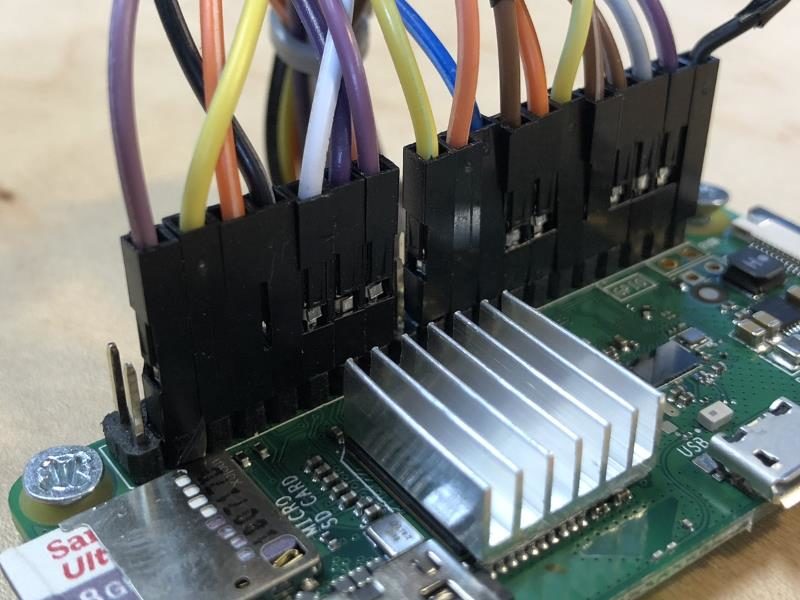 Wrap tape around the connectors and any exposed pins to secure them together with the header.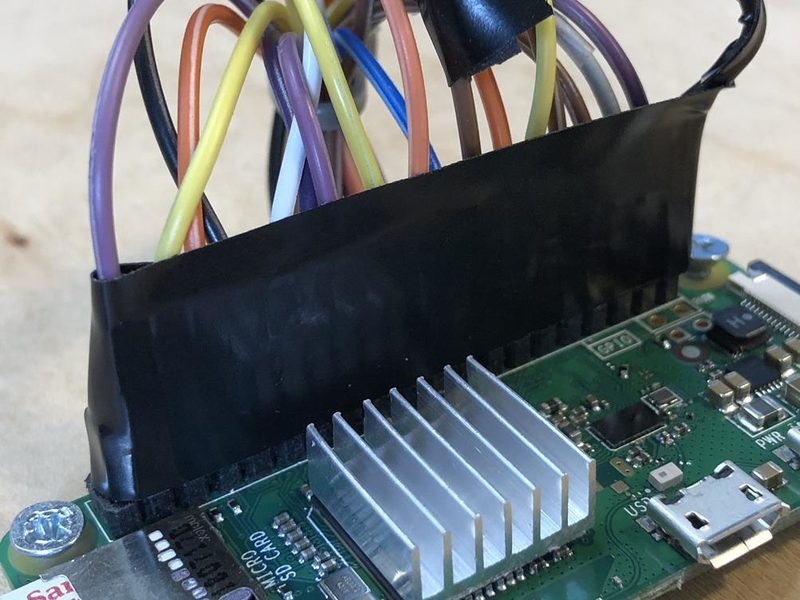 Bundle the wires using a zip tie or tape to secure them together.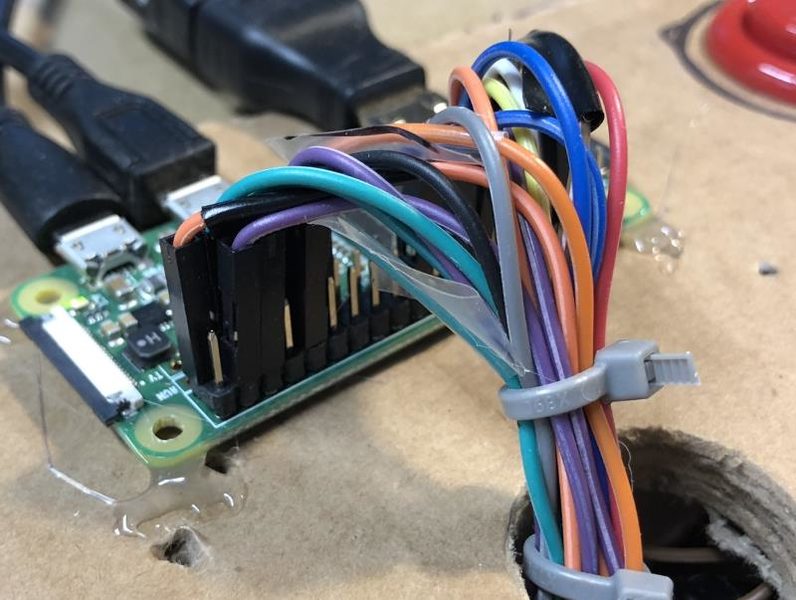 Next step…
Next, Raspberry Pi Zero setup