Makey Makey
Can you use your Makey Makeys to control Arcade games? Yes! Yes! Yes!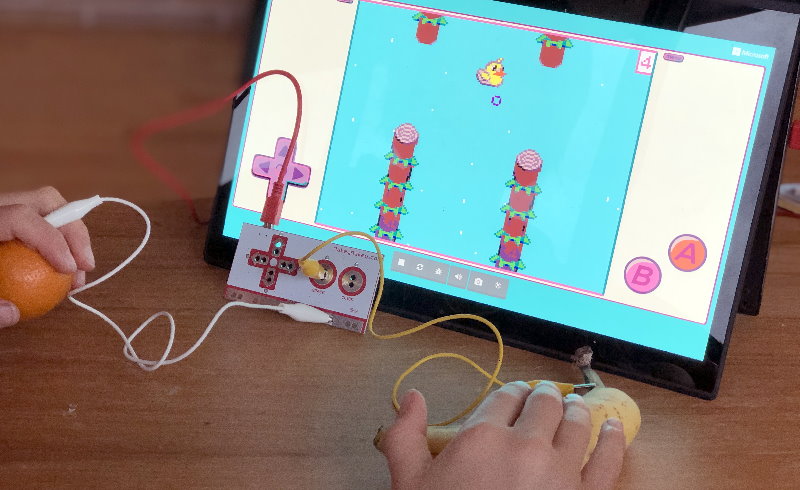 The Makey Makey keys just need remapping to match the Arcade controller keys. Once remapped, you can use all the awesomeness of Makey Makey to build fun controllers for your games (for up to 2 players!).
Remapping your Makey Makey

Playing your games
You can play your Arcade games right in the editor or by simply clicking Share and playing them from the shared page. Make sure to set focus to the game area on the screen so that it receives the keyboard commands.
Have fun!