Sharing your projects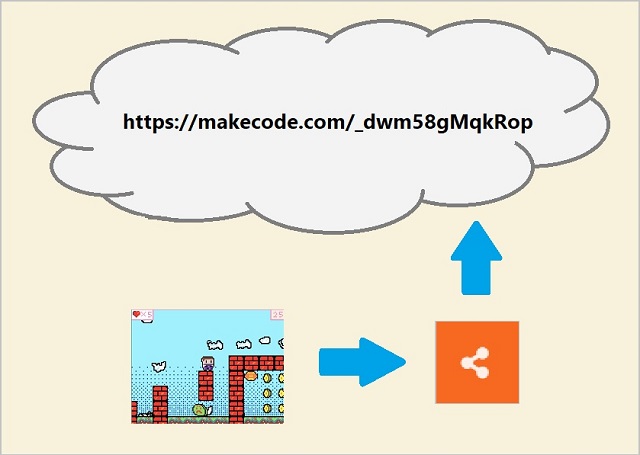 You can share a Makecode Arcade project to the cloud and make it available to anyone.
Share your project and a get share link or QR code
Share a game project and get its share link or QR code using these steps:
Share button
Click on the three connected dots in the upper right corner of the Arcade editor.

Make sure to change your project title to something fun and update the project thumbnail if desired. Click Share Project.

Copy the share link
For the share link: Click Copy.

This will copy the game's share link to your clipboard.

Scan the QR Code
To scan the QR Code, click on the QR code to enlarge it. You can now easily scan and load the game project on a mobile device.